Farmhouse Office Gallery
The Farmhouse contains a suite of offices for rural professionals. Join the Centre for Land and Water to share thoughts and resources with complementary rural professionals.
The Farmhouse has private offices and shared comon areas – Retain your independence, benefit from collaboration.
One 15.8m2 double office is available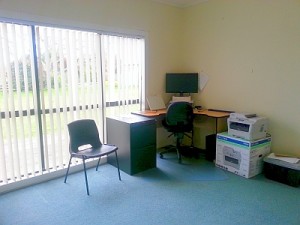 One large (25m2) open space area is also available. Extra storage is available if required.