Green Shed Venue
For uninterrupted meetings and training the rural setting of the Green Shed is ideal.
close to Napier and Hastings
full accessibility
easy parking
lawn for outdoor lunch or group exercises
kitchen for self-catering
internet and projection facilities
To book email greenshed@claw.net.nz or phone 06 650 4532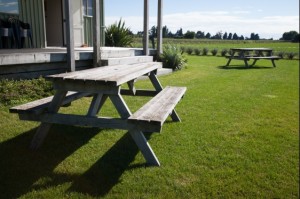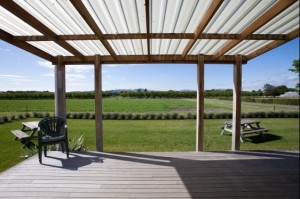 Seminar Room
The spacious Seminar Room seats up to 20 in U shape layout, 24 at round tables or 50 theatre style. The layout can be adjusted to suit your group.
It is quietly air-conditioned in summer and heated in winter.
With a servery to the kitchen tea breaks are a breeze. Open the doors to the wide deck and take in fresh air and the view.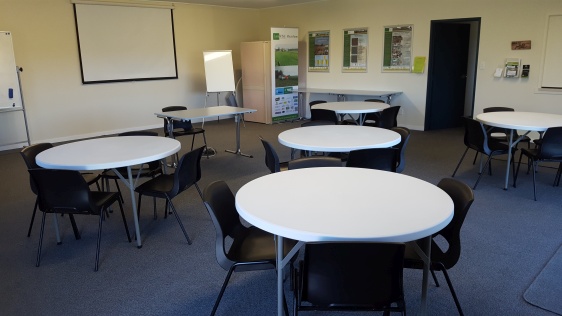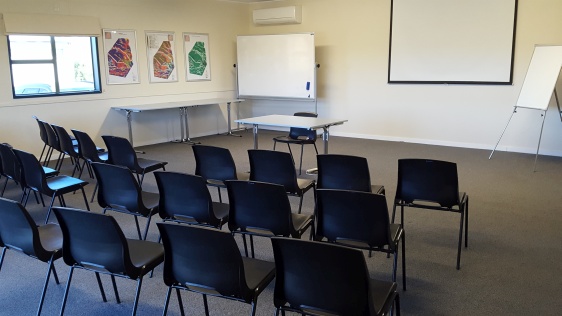 Board Room
Seating 12 at tables, the Board Room is ideal for smaller meetings and training sessions.
The Board Room has independent access to the kitchen and other facilities.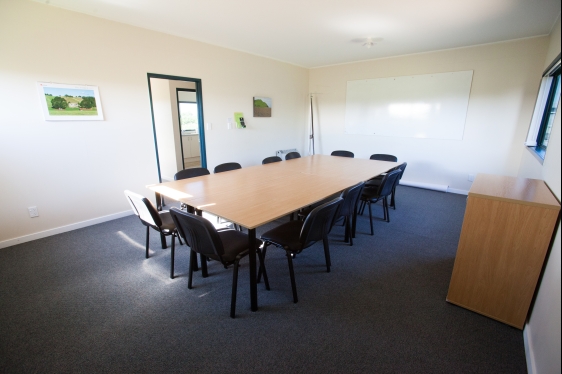 Catering
Constant hot water, equipment and supplies are available to make your drinks at a time that suits you.
Catering can be delivered when required.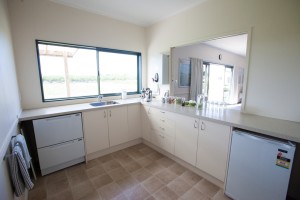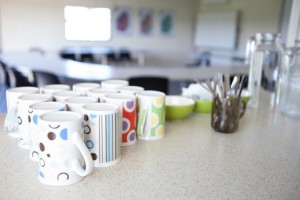 Equipment
Standard seminar equipment includes tables, chairs, screens, and whiteboards.
Data projectors, flip charts and other equipment can be hired.
Internet is available.
Accessibility
The venue is fully accessible with accessible parking, ramps, bathrooms and manoeuverable rooms.
Additional facilities
Outdoor space is available for practical demonstrations and workshops – great for agricultural and horticultural events.